Select the language you want to learn
Welcome to Language Trainers!
Since 2004, we have been helping enthusiastic learners, like you, from all around the globe to speak and understand new languages. We specialize in providing our clients with tailor-made courses, taught by professional, native-language teachers, to ensure every lesson is productive!

Above all else, we understand that learning a language is a commitment many of us find difficult to fulfill in our busy, everyday lives. That is why, at Language Trainers, we make your needs our priority and we come to you! Take your classes at a time and place convenient to you: our world-class teachers can tutor you online from the safety and convenience of your home, face-to-face in a place of your choosing, or a combination of the two with our hybrid courses.

Further, we will design a course tailored to your learning needs and requirements. Take a one-to-one course for a completely personalized experience, learn in small private groups with friends, family or colleagues, or sign up for our open group lessons and take part in a multicultural experience while learning the language you always wanted. Learn to full fluency or just to the level you require. Whatever your learning objectives, whichever the language, we can help!

To find out how we can start teaching you the language you want to learn, at a time and via a program suitable to you, fill in our short enquiry form today!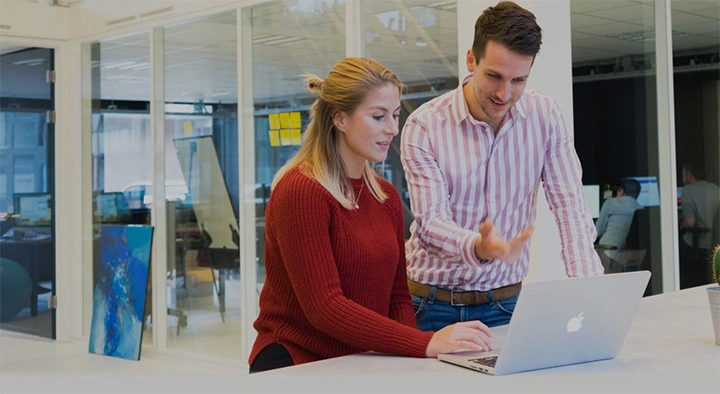 Want to learn a second language in the most engaging way?
Face-to-face lessons with experienced teachers
More than 80 languages
Tailor-made courses adapted to your objectives
Contact us today!
ONLINE LANGUAGE CLASSES
For those who prefer to learn online instead of face-to-face, you should sign up for our online courses and study languages from home or on the go. Just like everything we offer at Language Trainers, the choice is yours! We customize every course according to your needs, and that includes learning via the Internet.
Whether you are new to Language Trainers or an existing student, you can learn the language you have always wanted to know by signing up for one of our online courses. Existing students can continue their ongoing course with their same tutor and can expect the same quality of teaching and lesson materials; and you can always switch back to face-to-face later. Let us know the language you want to learn, your preferred schedule, and whether you want to study alone, with a small group of friends, family or co-workers, or with motivated learners from different parts of the world. That's right! Quarantine has never been this social!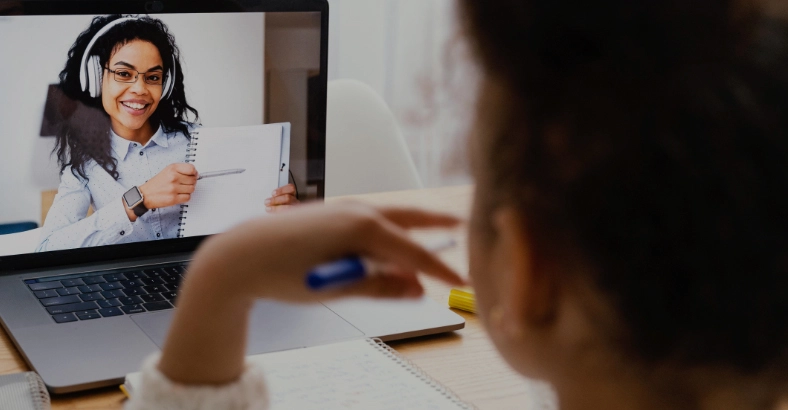 Want to take advantage of your time at home and learn something new?
Start developing an in-demand skill with Language Trainers. Sign up for online lessons and you will make rapid progress in whichever language you choose.
Take our free trial class today!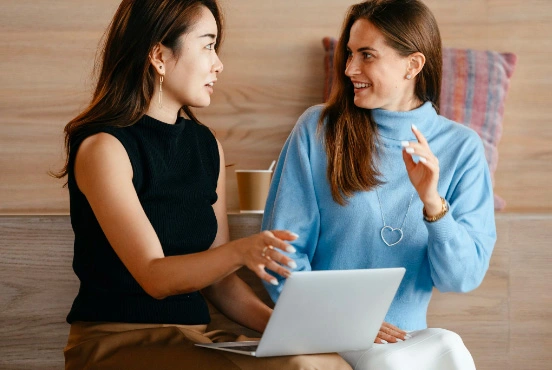 SWITCH FROM FACE-TO-FACE TO ONLINE
Currently enrolled in a course? It's important to maintain your momentum when learning a language; so, move your lessons online to carry on learning from home. Your tutor will continue teaching you the same great lessons, as though you are in the same room as each other. We'll even let you switch back to face-to-face classes after the world returns to normal. Contact us today to make the switch!
Language Level Test
No matter your reason for wanting to study a new language, we have experienced tutors who can help you achieve your goals. Whether you want to become fluent or just know a few simple phrases for basic conversation. Maybe you need to improve your foreign business communication skills or want to learn the necessary vocabulary to buy a property overseas. Or perhaps you would like to prepare yourself to take an official language exam. Just tell us your goals, and we will make sure you fulfill them!
We offer online level tests for Arabic, Chinese, English, French, Japanese, German, Portuguese, Spanish, and more!
416573 tests taken so far
Average score: 31/70
TAKE FREE TEST!
According to Ethnologue, as of 2018 there are over 7,000 living languages that are spoken in the world. We aim to offer as many of these as possible to provide our clients with the benefits that go along with language learning, including: better problem-solving abilities, enhanced communication, more linguistic awareness, improved reading skills, not to mention the countless number of professional opportunities that await you. Although no two languages are equal, the learning process requires all the same things: time, practice and a great teacher. It is on these three principles that we develop your language course in order to make the most out of each session and help you learn at your own pace.

All in all, the reasons to learn a language and their respective benefits are practically limitless, but we know that your time is not! We promise to find the instructor that best fits the goal you are pursuing, who is also flexible to teach you at the location of your choice or online at a time that is convenient for you. From Business language classes that will take your career to the next level to even simple Survival language lessons for your next trip abroad and anything in between, learning a language does not need to be difficult if you can make them work around your needs. Please consider Language Trainers as your solution: Any language, Any time, Anywhere (and online)!
OUR CLIENTS
Take a look at our recent clients





See our global client list
Testimonials
Lessons are amazing. Rony is the best! Thanks to him, I got my dream job as an accountant! I'm so grateful.
Online English Course
View all our client testimonials
Language Trainers, a no-nonsense approach to language classes
Language Trainers specializes in one-on-one and small group language training for business people and busy individuals who need language skills for work, travel, and family needs.
BOOK YOUR COURSE NOW
Preferred Supplier
Language Trainers is the preferred supplier for