Welcome to Language Trainers!
Since 2004, we have been helping enthusiastic learners, like you, from all around the globe to speak and understand new languages. We specialize in providing our clients with tailor-made courses, taught by professional, native-language teachers, to ensure every lesson is productive!

Above all else, we understand that learning a language is a commitment many of us find difficult to fulfill in our busy, everyday lives. That is why, at Language Trainers, we make your needs our priority and we come to you! Take your classes at a time and place convenient to you: our world-class teachers can tutor you online from the safety and convenience of your home, face-to-face in a place of your choosing, or a combination of the two with our hybrid courses.

Further, we will design a course tailored to your learning needs and requirements. Take a one-to-one course for a completely personalized experience, or learn in small private groups with friends, family or colleagues. Learn to full fluency or just to the level you require. Whatever your learning objectives, whichever the language, we can help!

To find out how we can start teaching you the language you want to learn, at a time and via a program suitable to you, fill in our short enquiry form today!
Select the language you want to learn
There are many reasons to learn a new language: to focus on business-related needs, to build stronger family or relationship ties, to develop a career, to be a better-rounded professional, to travel abroad and be able to communicate while away from home, to relocate to a new place, to prepare yourself for a language exam, to receive healthcare in other places or even fulfil a personal goal that you have always had.
Language Level Test
We offer online level tests for Arabic, Chinese, English, French, Japanese, German, Portuguese, Spanish, and more!
155026 tests taken so far
Average score: 31/70
TAKE FREE TEST!
According to Ethnologue, as of 2018 there are over 7,000 living languages that are spoken in the world. We aim to offer as many of these as possible to provide our clients with the benefits that go along with language learning, including: better problem-solving abilities, enhanced communication, more linguistic awareness, improved reading skills, not to mention the countless number of professional opportunities that await you. Although no two languages are equal, the learning process requires all the same things: time, practice and a great teacher. It is on these three principles that we develop your language course in order to make the most out of each session and help you learn at your own pace.

, All in all, the reasons to learn a language and their respective benefits are practically limitless, but we know that your time is not! We promise to find the instructor that best fits the goal you are pursuing, who is also flexible to teach you at the location of your choice or online at a time that is convenient for you. From Business language classes that will take your career to the next level to even simple Survival language lessons for your next trip abroad and anything in between, learning a language does not need to be difficult if you can make them work around your needs. Please consider Language Trainers as your solution: Any language, Any time, Anywhere!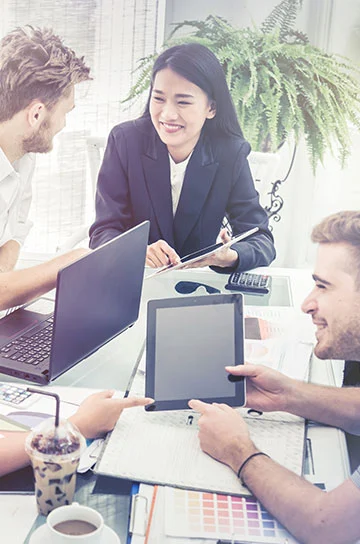 OUR CLIENTS
Take a look at our recent clients





See our global client list
Testimonials
"I am still really enjoying my lessons and love having Hiromi as my Japanese teacher. I feel like I have improved a lot and am feeling more and more comfortable with every lesson."
Japanese course in Guelph
View all our client testimonials
Language Trainers, a no-nonsense approach to language classes
Language Trainers specializes in one-on-one and small group language training for business people and busy individuals who need language skills for work, travel, and family needs.
BOOK YOUR COURSE NOW
Preferred Supplier
Language Trainers is the preferred supplier for