Since 2004, Language Trainers has helped thousands of business and non-business clients across Canada and the rest of the world to learn any language, anytime, anywhere (and online)
We are experts at locating, hiring and supporting professional, qualified, native-speaking language tutors and connecting them with the ideal student.
We are the preferred course provider of many international corporations, agencies and non-profits
Browse our full client list
SEE OUR BROCHURE FOR PROFESSIONAL LANGUAGE COURSES
At Language Trainers, the customer's needs come first: lessons take place at a time and place convenient to your schedule; materials and exercises will be altered and adapted to suit your specific learning aims; and classes can unfold as one-to-one lessons, small private groups or even online.
Our Process
Customer informs our Sales Team the language they want to learn and any specific requirements
The Language Trainers Academic Department devises a custom course syllabus
Customer's course coodinator and teacher allocated by the Relationship Management
Customer begins their lessons with their teacher
The Course Coordinator contacts customer and teacher regularly to assist with any concerns
So, whether you want to learn a common language or a rare dialect, and if you need your new skills to satisfy personal or professional objectives, learning with Language Trainers is the most efficient, practical and immersive way to achieve your goals.
Every year, we provide MORE THAN 2,000 COURSES in 80+ LANGUAGES to OVER 5,000 STUDENTS in 250+ CITIES and MORE THAN 15 COUNTRIES
And finally, we are a trustworthy language course provider! We are an ISO 9001:2015 registered company, rated A+ with the Better Business Bureau, and certified by the UK Register of Learning Providers (UKRLP).

What does this mean for you? No matter where you are in the world, we promise to meet regulatory requirements, to continually improve, and to deliver the very best customer service to every single one of our clients.


Any language, anytime, anywhere (and online)
Head Office
Language Trainers has a worldwide network of qualified and experienced native-speaking language teachers, from London to Lima. Our head office deals with administration, course development, academic support, and matching teachers with learners.
Trainers
All of our experienced trainers are native speakers (or have a native-speaker level of the language taught) with appropriate teaching qualifications. They are locally-based to reduce your expenses and travel time.
Directors
The directors of Language Trainers have worked at all levels in the language industry, from thousands of hours teaching to running schools. They are also dedicated language enthusiasts, speaking many languages between them.
Company Information
Language Trainers Corporation of 21 O'Connors Lane, Old Tappan, NJ 07675 is incorporated in New Jersey and is a member of the Association for Language Learning and is ISO9001:2015 and BBB A+ accredited. Language Trainers was established in 2004.
Directors
Alexis Sheldon, MA, Cert. TEFL
CEO
A Cambridge University graduate (BA Hons Social & Political Science), Alexis speaks English, fluent Russian and Portuguese, good French, Italian, and Spanish, and elementary Mandarin Chinese and Hebrew. A qualified TEFL teacher, Alexis also holds an MA in Tourism Management from Brighton University.
Alexis has over 20 years teaching experience in schools from Israel to Ukraine and was previously responsible for the corporate training division of a leading UK language school. His other projects include Translation Central, a translation services agency, and Fast Lane SEO, a multilingual SEO agency.
Jon Pokroy, BA, Dip. TEFL
Academic Director
A Cambridge University graduate (BA Hons Philosophy), Jon is also an experienced English teacher, having worked in Spain, Germany and London for over 16 years. Jon speaks English and is fluent in German and Spanish. Jon holds a Diploma in Teaching English as a Foreign Language from the world renowned International House training centre in London.
Jon has run training for executives in English for Specific Purposes and producing courses for Specific Purposes for corporations, universities, and the British Council. Jon has also worked as an examiner for the British Council.
Richard Sheldon, MA, MBA
CFO
Richard brings more than 25 years of experience in finance, capital raising, and strategy to Language Trainers. He has held management and CFO positions in both private and public companies including ECONnergy Energy Company, Concrete Inc., Weatherford Global Compression Services and ContextWeb. He is currently also the CFO at Complex Media. In addition, Richard was a business development executive at GE Capital and a strategy consultant at McKinsey & Company. Richard started his career at Arthur Andersen in London where he became a Chartered Accountant. Richard holds an MA from Oxford University and an MBA from Columbia Business School.
Our Team

Alexis Sheldon
CEO

Jon Pokroy
Academic Director

Richard Sheldon
CFO

Jeane Gualberto
CMO
Sales

Natalia Taylor
Sales Supervisor

Barbara Fuhr
Sales Executive

Irina Nofenko
Sales Executive

Luciana Alberico
Sales Executive

Rachel Abad
Sales Executive

Angelo Marimla
Sales Executive

Medana Loczi
Sales Executive/Course Coordinator

Carolina Scruzzi
Sales Executive/Course Coordinator
Relationship Management

Ariadna Escobedo
Course Coordinators Supervisor

Mariana Sosa
Course Coordinator

Paula Pinal
Course Coordinator

Agostina Dimaio
Course Coordinator

Daniela Todinca
Course Coordinator

Florencia Casero
Course Coordinator

Maria Jesus Vega
Course Coordinator

Julieta Dimaio
Course Coordinator

Flora Hanks
Course Coordinator

Sofia Cubido
Course Coordinator

Catherine Fulco
Course Coordinator
Teacher Recruitment

Carla Filippini
Teacher Recruitment Supervisor

Emilia Perez
Teacher Recruitment Assistant

Victoria Traverso
Teacher Recruitment Assistant
Academic Department

Mariana Serb
Academic Adviser

Jenny McAleer
Academic Advisor Assistant
Financial and HR

Ellis David Rosen
Financial Controller

Karissa Timpug
Accounts Assistant

Valeria Almeida
HR Coordinator / Teacher Recruitment Assistant
IT and Web Development

Nicolas Ferretti
IT Manager

Federico Pereyra
Web Developer

Pablo Herrera Hardoy
Programmer
Ramiro Avalos
Designer
Communications

Nicolás Solé
Marketing Manager

Romina Orell
Marketing Project Coordinator

Nahuel Sotelo
Art Director

Daniela Solis
Writer & Editor

Félix Funes
Email and Content Marketing Specialist

Julia Derbule
Multimedia Executive Producer

Mario Toer
Marketing Analyst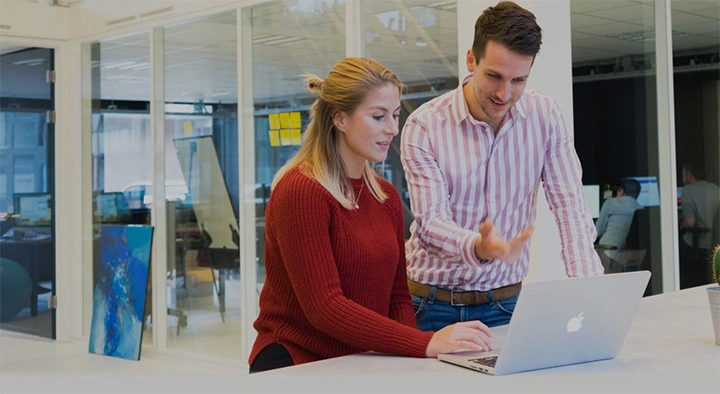 Want to learn a second language in the most engaging way?
Face-to-face lessons with experienced teachers
More than 80 languages
Tailor-made courses adapted to your objectives
Contact us today!
Feedback and Suggestions
At Language Trainers we really care about what our clients and trainers have to say. We also care about your opinion even if you are just browsing our website for the first time.
Worldwide Clients
Some of our clients include:

Took English Courses in Halifax, NS

Took French Courses in Toronto

Took French Courses in Toronto
Testimonials
"I cannot speak highly enough of Vesselina –she is terrific. Thank you for your help and I know I will use you all again."
Bulgarian course in Online
View all our client testimonials
Preferred Supplier
Language Trainers is the preferred supplier for