Work and Travel: The Best Countries for Digital Nomads
Last night, while I was talking to a friend, I had a wonderful epiphany.
It all started with a simple question: My friend, who loves travelling, asked me if I had any trips lined up for 2022, to which I replied "I can't. I have a lot of work to do." He looked as if I had said something really stupid. "But… I thought you worked remotely", he said finally. That's when it dawned on me.
Nothing is keeping me here!
As long as I have my laptop with me (and a good WiFi connection!) I could be living, travelling, and working in whatever paradisiac island or exciting megacity I want.
Basically, I have just realized I could be a digital nomad.
While I wish I had figured it out earlier, it seems there's no better than this to be a remote worker. As more countries introduce visas for freelancers and expat communities continue to grow every year, working abroad had never been more viable.
If, like me, you are new to the remote work game, don't go away. In this article, we will overview the best countries to visit and live in as a digital nomad.
→Sign Up Now: Free Trial Language Lesson With Native Teachers!←
Choosing the Perfect Destination
While everyone's preferences are different, there are a few near-universal factors that all digital nomads should take into account before deciding where to go next. These are:
Nice weather – You're not going to leave your drizzly city for a location that is every bit as foggy and chilly as your hometown, are you? Since you can choose among hundreds of destinations, why not choose one that has mild, dry weather? You know, the kind of weather that doesn't make you depressed every time you look out the window…
Steady WiFi – You may have the latest Apple laptop model and the best time-management skills, but there is one small thing that can make remote work a hellish experience, and it happens to be the one thing you cannot control: shaky WiFi signal. If you want to save thousands of pounds on anti-anxiety pills, strong internet connectivity is a must.
A supporting community – A strong digital connection makes your life easier, but it is meaningful social connections that keep us happy. Life as a digital nomad is surely exciting, but without friends and family, it can be a lonely venture. As a solitary traveller once wrote: "Happiness is only real when shared". For this reason, we've made sure our article only includes hotspots where remote workers can find like-minded people with whom to bond and have wonderful experiences.
Cost of living – 'Work and travel' experiences might seem like an exciting idea, but if you have to struggle to make ends meet, you will soon become frustrated and homesick. When deciding where to go next, make sure your purchasing power in the new destination won't be significantly lower than at home.
4 Top Destinations for Digital Nomads
Now that you know what factors you should consider before planning your next adventure as a digital nomad, let's take a look at some of the best hotspots geographically loose professionals.
Bali, Indonesia
Have you ever wondered what Heaven looks like? If you Google images of Bali, you will probably find that this tropical island comes quite close to your wildest dreams of what 'Paradise on Earth' really means.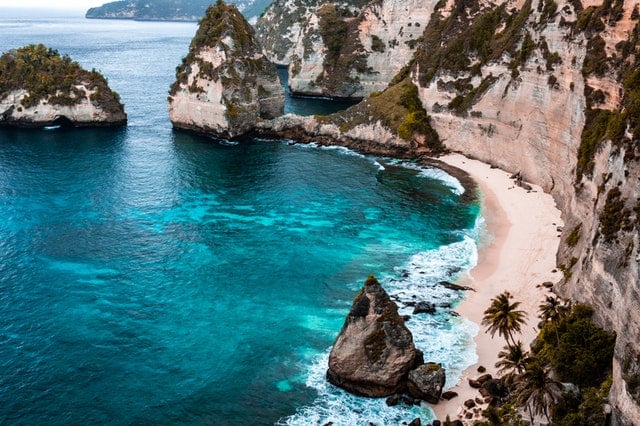 Bali, however, isn't just a naturally gorgeous destination. It's also an unbeatable spot for digital nomads:
Getting a visa is incredibly easy: While a proper digital nomad visa is still in the works, most freelancers and remote workers who want to visit Bali just get a tourist visa and travel to a nearby country before it expires. Then, they can continue travelling around Southeast Asia or they can apply for a tourist visa in Bali again. (Believe me, you will want to come back).
Bali has it all: From Instagram-perfect cafés with a high-speed internet connection, gorgeous sandy beaches, and luxurious villas at incredibly cheap prices, Bali is almost too damn perfect. More importantly, it's much more than just another beautiful holiday spot. It has a rich, vibrant culture that supports professional, physical, and spiritual self-development.
Portugal
There are many reasons why Portugal is the country on everyone's lips at the moment. Positively full of digital nomad hubs, Portugal boasts a variety of hidden gems and breathtaking landscapes: steep hills, serene wine fields, and of course, those dramatic, rugged coastlines. But why is it such a popular destination among freelancers?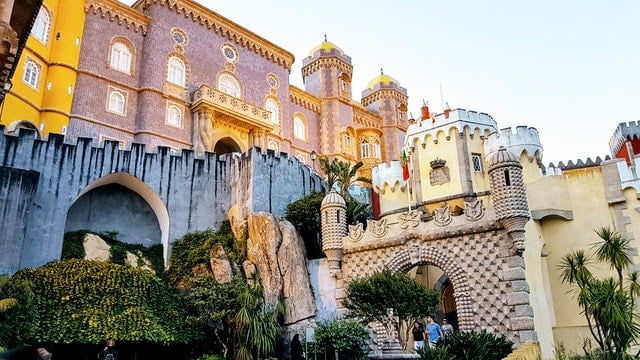 Finding your tribe: Places like Lisbon and Porto are currently teeming with remote workers left and right, but you don't need to go to a big city to find people like you. Last year, a project was launched on the island of Madeira to create a proper digital nomad village! Wherever you go in Portugal, you'll find lively student hubs where you can meet young people, especially other digital nomads. For people who are just getting started, this doesn't only mean they will find it easy to find like-minded friends; it also means that they will be able to find people with a similar lifestyle to share a working space so they can help each other reduce costs.
The cheapest country in Europe: Portugal may be a lesser-known destination compared to tourism giants like Spain or France, but if you're looking for a place to live, it is definitely more convenient than any of those two. Consumer prices in Portugal are 17% cheaper than in Spain, while shopping can be 21% cheaper. Likewise, eating out at a restaurant will also be 23% cheaper in Portugal. This will allow you to enjoy Portuguese gastronomy at an incredible price. If you don't own a car, Portugal is also a winner, as public transport is 30% cheaper than in Spain.
Thailand
If there is a country that doesn't need any advertisement, that's Thailand. A favourite destination for backpackers and travellers on a tight budget, it is extremely popular for digital workers for very good reasons: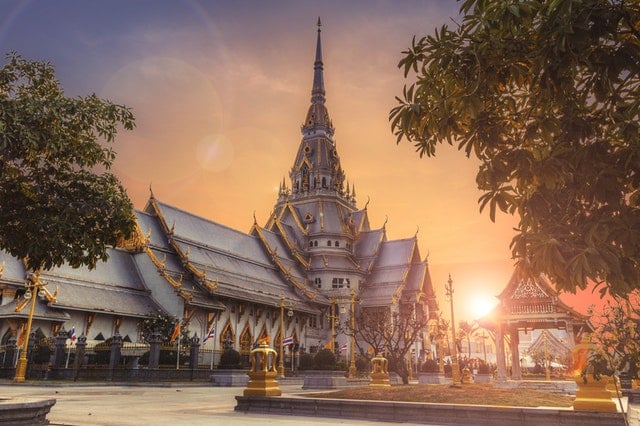 Thailand is a crowd-pleaser: Incredible temples, lush mountains, dreamy beaches and bustling cities with dazzling lights are just a few of the attractions that will you will find in this magnificent country. Not to mention the food… or the crazy pool parties… or the warm weather… OK, you get it. The wonderful thing about Thailand is that it has something for everyone. Bangkok, for example, is the perfect fit for people looking for Asian-brand metropolitan chaos. Chiang Mai, on the other hand, is a northern peaceful town that's just ideal for those who love all things green and nature-y.
A thriving nomad community: With everything we've said above, it's no wonder Thailand has attracted a strong community of young digital nomads. If you're looking for a place full of laid-back but ambitious people who are open to sharing workspaces and WiFi charges, you needn't look further. Plus, the Thai government has recently announced plans for a Thailand Digital Nomad Visa to be launched next year.
Estonia
Are you looking for an enriching experience in a historically rich country? If the answer is yes, Estonia should be your top choice. No matter where you go in this country, you will find remnants of historical events, and a community that is all about old traditions and cultural identity. In recent years, Estonia has also raised its profile for young and geographically flexible professionals for two main reasons: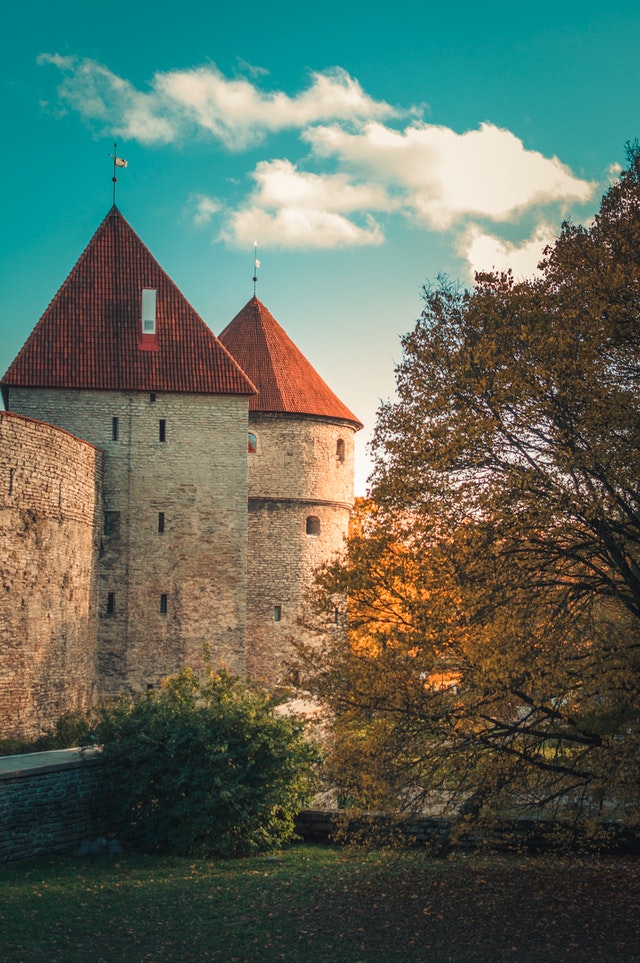 Tallinn might be the best European city for digital nomads: Tallin is home to home to bustling cultural events, amazing cuisine, and some of the best-preserved medieval architecture in the world. But it is also a favourite destination for remote workers. In fact, the population of this city consists mainly of expats who work for international companies or do seasonal jobs. If you're looking for an enclave for digital workers from different countries who can support and learn from one another, you have come to the right place.
An actual visa for nomads: Estonia has launched a new digital nomad visa (DNV or Digital Nomad Visa) that allows remote workers to live in Estonia and legally work for their employer or their own registered company abroad. This long-term visa allows you to live and work in the country for up to 365 days in a period of 12 consecutive months. During the validity of an Estonian long-stay visa, the holder can also stay in other Schengen countries for three months within 180 consecutive days.
Before you pack your bags, however, there is a small detail to consider: though these destinations are undeniably gorgeous and convenient for digital nomads, the only way to have a meaningful, memorable experience in these countries is to learn their official languages in advance.
By taking a few lessons with a native tutor, you will get a clearer idea of what these cultures have to offer, and you will learn to communicate with the locals on their own terms. In a word, you will turn a potentially isolated stay into an enriching, socially dynamic experience that you will never forget.
→Sign Up Now: Free Trial Language Lesson With Native Teachers!←
Not sure where you want to go just yet? Don't worry. While you make up your mind, you can explore our tailor-made courses for travellers on our website. Once you've made a decision, just send us a quick message and we will be happy to offer you a free trial lesson, with no strings attached. We hope to hear from you very, very soon.