8 Outstanding Korean Shows you Can Stream on Netflix Right Now
Watching Korean TV shows on Netflix is a great way to improve your language skills and, above all, your cultural awareness.
By watching Korean TV shows on Netflix, you can pick up new vocabulary and expressions and get familiar with the rhythm and sounds of the language. More importantly, you'll be able to see different aspects of Korean culture that will enrich your understanding and appreciation of this fascinating country.
→Sign Up Now: Free Trial Korean Lesson With a Native Teacher!←
If you're looking for some quality Korean TV series, Netflix is the best platform, with dozens of fascinating shows to binge-watch with your friends and family.
Let's take a look at the best eight Korean shows Netflix has to offer in 2022.
1.  Crash Landing on You
This hit drama tells the story of a rich South Korean heiress who, after a paragliding accident, finds herself stranded in North Korea. While trying to find a way back to the South, she falls in love with a Korean People's Army officer.
The main aspect of Korean culture highlighted in the show is the differences between South and North Korean cultures. In the show, we see that South Koreans are much more affluent and enjoy a comfortable lifestyle, while North Koreans are forced to live in poverty and often go without food. North Koreans are also taught to be loyal to the Kim dynasty and their country, while South Koreans are free to think and express themselves.
2.  Descendants of the Sun
This action-drama tells the story of a Special Forces captain and a surgeon who meet and fall in love while working in a war-torn country. The two are forced to part ways, but they are reunited five years later when they both end up in Korea.
Definitely one of the best Korean shows on Netflix, Descendents of the Sun showcases many aspects of Korean culture such as the fierce loyalty of Korean people to their families, and how they will do anything to protect them. But it is mainly interesting for its depiction of Korea's rich history. The drama takes place in both Korea and a fictional war-torn country, and the characters often reference events from Korea's fascinating past.
3.  Kingdom
Set in Korea's Joseon period, this historical drama tells the story of a crown prince who investigates a mysterious outbreak that is turning people into zombies.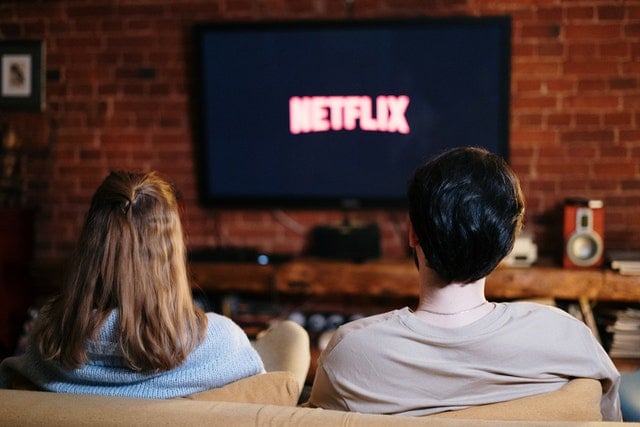 This show gives viewers a glimpse into Korean history and culture, specifically the period between 1392 and 1910, when the Joseon dynasty was in power. Joseon period. It also touches on topics such as classism and political corruption. At the moment, it's among the most-watched Korean shows Netflix has ever produced.
4.  Parasite
This black comedy thriller tells the story of a poor family who schemes to become employed by a wealthy family. Parasite has won numerous awards, including the Palme d'Or at the Cannes Film Festival, and Best Picture at the 2020 Academy Awards.
The movie provides a commentary on the growing inequality in Korean society. It also highlights the importance of loyalty within families.
5.  Signal
In Signal, a detective uses a mysterious walkie-talkie to communicate with a detective from the past in order to solve cold cases. The two detectives work together to solve a series of gruesome murders that have taken place in Korea over the past few years.
The show focuses on the importance of communication and teamwork. It also sheds light on social issues such as child abuse and violence against women. Its brave exploration of these difficult themese makes it one of the most heartbreaking Korean shows Netflix has ever had on its catalogue.
6.  Goblin
This fantasy drama tells the story of a goblin who is responsible for protecting a human woman so that she can fulfill her destiny of marrying him and ending his immortal life.
The drama touches on Korean mythology. Dokkaebi (also spelt Dokkaebyeol), the titular Korean goblins, are nature gods and spirits with extraordinary talents and skills that, according to Korean folklore, can be utilized to harm people but also to help them realize their destiny.
7.  My Love from the Star
This romantic comedy tells the story of an alien who, after landing on Earth 400 years ago, falls in love with a Korean woman. The two must find a way to be together despite the fact that he will soon have to leave Earth.
The show offers a light-hearted and humorous take on Korean culture and customs. For example, in one episode, we get to see one of the most important parts of 설날, which is the Korean Lunar New Year. In the scene, we see the main characters perform a ritual called 세배 (sebae), in which the whole family performs a deep traditional bow while wishing for the year to bring in a lot of luck.
8.  Abyss
This fantasy drama tells the story of a beautiful woman and a man who are brought back to life in different bodies after they die. The two must work together to find out who killed them and why.
Abyss showcases a variety of aspects of Korean culture, including the importance of family, loyalty, and teamwork. Additionally, it provides a commentary on income inequality, which has been on the rise in South Korea for decades.
Korean dramas offer a unique and interesting perspective on Korean culture and society. They often explore social issues that are relevant to Koreans, while also providing a light-hearted and entertaining viewing experience. If you want to learn more about Korea, or if you're just looking for a good show to watch, we recommend checking out some of these Korean TV shows on Netflix.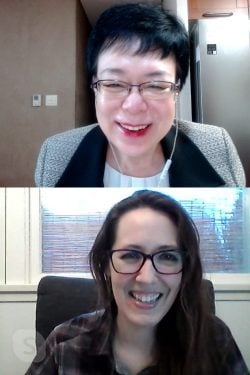 Also, if you feel inspired to learn Korean after watching all these wonderful Korean dramas, do what Bernadette did and reach out to us.
Let's see what she had to say about her experience learning with us:
"My name is Bernadette. I'm learning Korean because I decided to do my practical semester in Korea. I was inspired by K-Pop and Korean Dramas. I came to Language Trainers after comparing several language schools. The price-performance ratio of Language Trainers convinced me. But I wasn't expecting such friendly and detailed information even before the language course started. All my needs and wishes were taken into account as far as possible and I felt that I was in good hands. I also got a great teacher who helped me make good progress. I am now able to recognize and read the language much better. I still have a long way to go, but the course has helped me immensely."
→Sign Up Now: Free Trial Korean Lesson With a Native Teacher!←
So, if you want to take a course with a native Korean teacher, send us a message and we'll arrange a free trial lesson for you, with no strings attached.