Open Group Spanish Courses
Take a look at our complete list of open group Spanish courses below, choose the course you would like to join, and book your place.

Our group lessons have a limited number of spaces, so some might be fully booked already. However, we offer our courses on a rolling cycle, meaning all courses will become available again. If the course you want to book is unavailable at this time, come back soon to book your place the next time it is open.
View the Spanish (Spain) for Beginners Course Outline
View the Spanish (Latin America) for Beginners Course Outline
Language: Level: Currency: Age:
LOOKING FOR A DIFFERENT LEVEL?
We can arrange a course tailored to your needs!
Or subscribe to our newsletter and we'll let you know as soon as we add more courses
Important Course Facts.
Our courses span 5 weeks and include 15 hours of classes
Courses for all Spanish levels are available
Certified & experienced Spanish tutors
Small & large group sessions
Flexible curriculum
Get a certificate after successfully completing the course
Why Learn Spanish Today?
With almost 600 million speakers, Spanish is one of the most-spoken languages today. Thus, learning Spanish can open up countless social, cultural, and economic opportunities. Do you want to enter the Latin American business market or apply for a job at a Spanish-speaking company? Are you planning to travel to Spain in the near future or visit family in the Caribbean? Do you need to sit for an internationally accredited exam, like DELE? Learning Spanish will help you achieve your professional and personal dreams, and expose you to new people and cultures around the world.
Our clients are saying
"I enjoyed the Beginners Spanish 2 course! I am starting to feel progress with my language development, which is exciting."
Allysin Berg
Spanish course in Colorado Springs, USA
"I have enjoyed the French course very much and value Piera as an excellent teacher."
Karen Hanley
French course in Toronto, Canada
"Silvia, the teacher, was excellent - very clear and engaging. The group have all enjoyed the classes and felt progress. Good handouts and good pace. We're very pleased. The three of us have all signed up for the next level, which I am pleased to say Silvia is taking."
Chris Symons
Benefits of an Open Group Spanish Course with Language Trainers Connect
Join our open Spanish courses and for an affordable, fun way to learn the language online while socializing with others who love Spanish as much as you!

At Language Trainers Connect, you will meet motivated Spanish learners from around the globe, so you will not only learn a new language, but also enjoy cultural exchanges and make new international friends, as well. Plus, we organize our courses according to proficiency, so you can attend lessons with students who comprehend Spanish at a similar level to your own. In this way, you will practice and improve together!

Our certified, experienced tutors will guide you to fluency in interactive lessons. Your lessons will take place over 5 weeks, where you will speak, write, listen, and read in Spanish, while doing challenging but interesting tasks that put all your skills to use.

Upon completion of the course, you will receive a certificate that shows your achieved proficiency level in Spanish. Would you like to know more about our open-group Spanish courses? Send us a quick inquiry.
Course Requirements
What will you need to take part in a Language Trainers Connect Open Group Spanish Course?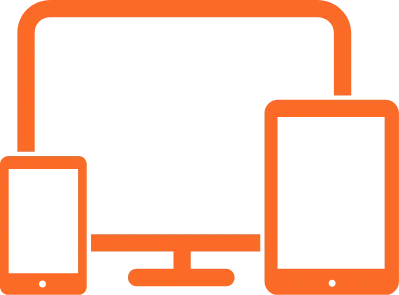 An electronic device with a webcam and microphone (computer, tablet, or smartphone).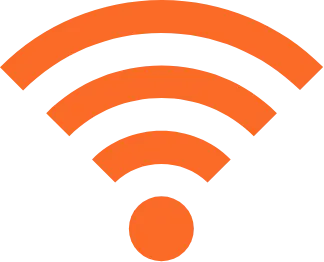 A stable Internet connection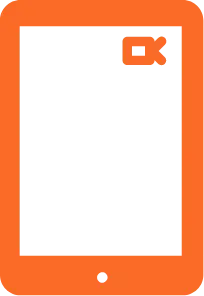 Zoom: download and use for free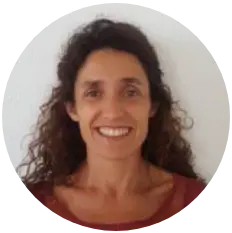 Eugenia
A multilingual and passionate Spanish language trainer, Eugenia has been teaching Spanish for over 20 years. She holds a Master's degree in Translation from the University of Cadiz, Spain, a Bachelor's degree in Physical Education from the University of Granada, Spain, as well as a Bachelor's degree in Translation from Malaga, Spain. In addition, Eugenia attended courses on Spanish and English Language Teaching, and she is fluent in French, Italian and Portuguese. Eugenia has delivered language courses to adults of a variety of nationalities, as well as teenagers and young people in different schools and institutions in Spain, Turkey, France and the US. She is highly experienced in training groups, and enjoys utilizing interesting learning activities and teaching strategies to create a friendly learning atmosphere and interactive lessons. One of our trainers, she has been a pleasure to work with, not only on language courses but also on material development. Moreover, our students have given excellent feedback about her teaching methodologies, including: "It has only been five classes but Eugenia is very flexible and interacting perfectly. I am really happy with her teaching," "We had the first few sessions and we get on very well! We established my level and adjusted the program accordingly,""The classes are going really well. Eugenia is excellent. Thank you for finding her for me." and "Everything is going well. Eugenia is fantastic. I improved my communication skills a lot. I'm really enjoying the lessons."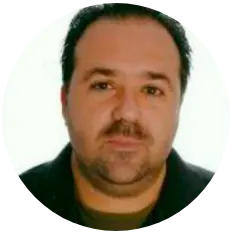 Salvador
Salvador is a qualified and dedicated Spanish language teacher with over 15 years' experience. After graduating from the University of Seville, Spain, in 2003, Salvador completed Spanish language teaching certifications in 2003 and 2004. His committed approach and friendly demeanor have enabled him to teach students of all proficiencies, from Beginner to Fluency, while guiding individuals and groups to fulfill their language learning goals.
Since 2018, Salvador has been teaching European Spanish via online courses using Zoom, Teams, and Skype, and he is extremely reliable and proficient at helping his students to learn, communicate, and practice their Spanish in virtual classrooms, in which he promotes in-class debates and the use of engaging web-based resources.
One of Salvador's biggest assets is his ability to operate outside his comfort zone and to adapt to his students on the fly. From teaching Academic Spanish to students in Spain and Portugal, and Business Spanish to professionals of global institutions like AXA, Santander Bank, and CISCO, to training people of all ages in general and conversational Spanish courses, Salvador is highly capable at tutoring learners to speak and understand his native language for any scenario. Thus, Salvador will not only teach you the Spanish language as laid out in the Language Trainers Connect course syllabus. He will also use your interests and goals, as well as his expertise in education, business, and Spanish literature, to introduce topics and exercises among you and your classmates to encourage you to learn and practice the words and phrases that are of most interest to you.
Discover More About Our Spanish Courses
Private Courses
Do you have specific needs that cannot be met in a group course? Would you like to study with a 100% tailor-made course that suits your preferences and requirements? Enquiry about our private Spanish courses. These lessons are much more flexible, as they adapt entirely to your busy schedule and needs. You can study alone or with small, closed group with up to 8 friends or co-workers. From General Spanish to Business or Exam preparation courses, we can help!