Beginners Latin American Spanish Course Outline
If you are new to Spanish and want to focus your studies on the varieties of the language spoken throughout Latin America, while studying alongside people from all around the world, then enroll in the Latin American Spanish Open-Group Course for Beginners. Learn how to describe yourself, how to ask and answer questions, and how to get around with the most crucial verbs, nouns, and phrases. Study under the tutorship of a professional and native teacher, then put your new skills into practice with your international classmates. Best of all, tell your teacher the nations and regions of Latin America that interest you the most, and they will ensure you dedicate time to learning the vocabulary, expressions, and slang that will be of most use to you.
Lesson 1
You will learn greetings; how to introduce yourself; the alphabet; how to spell; how to conjugate the verbs ser (to be) and llamarse (to be called); to say where you are from; names of countries.
Lesson 2
You will learn professions and nationalities; numbers 1-100; operations with numbers, how to say your age; to conjugate the verb tener (to have); to ask people if they have different things.
Lesson 3
You will learn to ask "how are you?" and possible answers; more professions; to introduce other people in formal and informal contexts; to conjugate the verb trabajar (to work); to pronounce various Spanish words.
Lesson 4
You will learn objects used in daily life; the indefinite articles; to conjugate verbs ending in –ar, -er, -ir; the difference between tú and usted; to describe masculine and feminine nouns by using colors.
Lesson 5
You will learn to use the indefinite articles and definite articles; to give directions; to say/write addresses; to say where something is by using prepositions; more objects used at work.
Lesson 6
You will learn to describe your house; to use the verb estar (to be) to talk about locations, and the impersonal verb hay (there is, there are); to talk about living in the city vs. the countryside.
Lesson 7
You will learn to talk about family; to describe people by using adjectives; to use possessive adjectives: mi, tu, su, nuestro, etc.; to have conversations about your family.
Lesson 8
You will learn items of clothing; to ask how much is something; to talk about price/color/size; to use the possessive pronouns; to ask and answer questions about possession using de quién.
Lesson 9
You will learn transportation words and expressions; the verb ir (to go); to speak about your preferences and give reasons; the verbs utilizar (to use), querer (to want), necesitar (to need).
Lesson 10
You will learn places in town; to ask and give information regarding location; about the currency used in Latin American countries; to tell the time; to talk about your schedule.
* You do not need to buy a textbook to complete your course. Your teacher will share their materials (excerpts from textbooks, audio files, videos, etc.) with you during the classes using screenshare. Your teacher may also recommend other textbooks and grammar books to help supplement or continue your studies, but Language Trainers bears no responsibility for your decision to make such a purchase.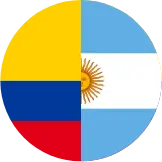 Our Spanish Teachers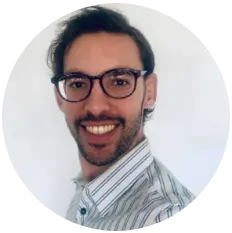 Emiliano
Emiliano is an extremely passionate Spanish tutor from Santa Cruz, Argentina. Since earning his English translation degree in 2014, he has been teaching his native Spanish language, as well as English and Portuguese, to student classes of various academic levels, including primary, secondary, and tertiary. Also, he is a specialist at Business Spanish and Business English, and he has taught professionals from a number of organizations and industries.
He is especially skilled at teaching dynamic and flexible Spanish courses online. An expert at utilizing Internet learning resources and digital software, Emiliano loves to optimize web-conferencing technologies to promote conversation and debate among his students. Emiliano believes a communicative approach not only enables faster, real-world language learning, but also it is the best way for you and your international classmates to share your unique perspectives and to expand and evolve your worldviews.
Emiliano is a confident, bubbly, and enthusiastic teacher who likes to use humor to keep his lessons fun and lively. He excels at analyzing his students' needs and interests, and then using learning materials which target individuals' interests and objectives, while still implementing lesson plans that benefit the entire group. He loves the creative arts, including acting, painting, singing, dancing, and music, as well as practicing yoga and meditation, and watching TV series. So, while Emiliano will adapt his classes to suit all interests, if you share a love for any of these pastimes, then you are going to click with Emiliano even faster.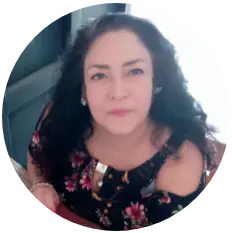 Luz
Originally from Mexico, Luz is a reliable and detail-oriented Spanish language trainer, interpreter, and translator, currently living in Canada. Besides over 10 years of experience translating and teaching Spanish language classes, she holds a Bachelor's degree in English Literature, a Master's degree in Comparative Literature, and an additional degree in Translating and Interpreting. Luz has used her language skills to work in a wide range of professional fields, including literature, immigration, medicine, marriage, and non-fiction publication. So, with Luz, students do not just have an experienced, native language trainer, but also a tutor who can teach them how to apply the language to a diverse set of real-world topics.
As a Spanish trainer, Luz has been praised by her students as a "wonderful" and "extremely intelligent" teacher, with experience tutoring both one-to-one and group courses. Further, Luz possesses a variety of technical skills, which she uses to full effect in her online group classes to deliver highly engaging and interactive virtual lessons to her pupils, wherever they are in the world.
Luz recognizes the challenges facing learners of varying levels and ages, and is a specialist at adapting material to focus on individuals' learning objectives. Moreover, she is a responsible and adaptable trainer, who possesses strong communication and time-management skills, and is committed to building a trusting relationship with her students. As such, she is perfect to teach our Language Trainers Connect courses: Luz has a natural talent for building rapport with her classes and encouraging dynamic discussion within the group, while also ensuring lessons stay on track and that everyone learns everything promised in the program syllabus.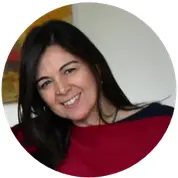 Patricia
In addition to getting her Bachelor's degree in Communications, Language, and Public Relations in her home nation of Chile, Patricia has lived, worked, and studied all over the world. She learned English in London; completed a painting and contemporary art qualification at the Pretoria Art Academy, South Africa; worked in relocation and settlement in the USA; and taught Spanish in Perth, Australia. Patricia, therefore, exemplifies the benefits that become available to us by learning and embracing not just other languages, but other cultures, too. Which is why she is the perfect trainer for your Language Trainers Connect Open Group Spanish Course! Besides teaching the Spanish language to a level appropriate to you and your virtual classmates' current proficiency, Patricia will encourage each of you to engage one another in meaningful conversation and debate, allowing for a cross-cultural exchange that opens your mind to various traditions around the world, as well as how to use Spanish in real-world discussions (not just in textbooks). With experience teaching groups of language learners from as young as 9 years old to adults, Patricia is highly accomplished at developing Spanish teaching materials to suit the needs of each class. Also, thanks to the web skills she first obtained while working in marketing, she is knowledgeable of how to use Internet tools and software to deliver enjoyable online lessons that are every bit as productive and sociable as learning inside a physical classroom.
Please note that Language Trainers has many highly qualified and experienced native language trainers who teach courses for us. Your specific teacher may be one of those profiled here on this page or may be a different, similarly qualified teacher.