Find the Perfect Grammar Checker Online!
Do you need help finding the best grammar checker online? Some of my students surely do.
I once had a student who included the next sentence in an essay: "I love baking my dolls and my friends". Of course, she had simply meant to enumerate the things she liked the most:  baking, her dolls, and her friends. But because of a simple English grammar mistake, the meaning of the sentence was completely changed.
One would like to believe that disastrous mistakes disappear with adulthood, but no such luck. Grammar mistakes can easily happen to anyone, especially when you're writing quickly or are tired. And, while making grammar errors is not a terrible sin in itself, it can lead to a lot of confusion and frustration, both for the writer and the reader.
That is why it is so important to use a good grammar checker online before publishing any content. There are many different options available, but not all of them are free.
In this article, we will help you find the perfect style and grammar checker so you can avoid making embarrassing mistakes.
1. Grammarly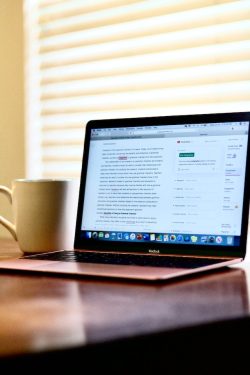 Grammarly is one of the most popular grammar checkers on the market. It is used by millions of people all over the world and is available as a browser extension, desktop app, and mobile app.
Grammarly can help you with grammar, spelling, punctuation, and even sentence structure. For example, it can detect if a sentence is missing a subject or verb, or if there is incorrect use of adjectives and adverbs. In other words, it does amazing — I mean, amazingly, at checking that your writing is tidy and ready to go.
What is more, it has a dictionary and thesaurus built-in that allows you to check for synonyms and antonyms, and a plagiarism checker that can make sure that your content is original.
Grammarly offers a free version with basic features and a premium version with more advanced features. The premium version starts at $11.66 per month, billed annually.
What are the disadvantages of Grammarly?
Grammarly, like most spelling checkers and language-learning apps, is not infallible. While it is very good at catching errors, there are some disadvantages to using it. First, it can be a little intrusive. It will underline errors in your text as you are writing, which can be annoying, and it tends to find perfectly composed sentences as "too wordy" (which makes me feel personally attacked!)
Second, Grammarly is not available for everyone. It only works with English text. If you need to check grammar in another language, you will need to find another tool. Despite these disadvantages, Grammarly is still a solid grammar checker online, and it is definitely worth trying out.
2. ProWritingAid
ProWritingAid is another popular grammar checking tool that is used by writers all over the world. Like Grammarly, it is available as a browser extension, desktop app, and mobile app.
ProWritingAid offers a lot of the same features as Grammarly, such as grammar and spelling checking, plagiarism checking, and a built-in dictionary. However, it also has some unique features that make it worth considering. For example, it has a "readability" score that measures how easy your text is to read, and it can show you overused words and phrases so that you can vary your language.
ProWritingAid has a free version with basic features and a premium version with more advanced features. The premium version starts at $70 per year, billed annually.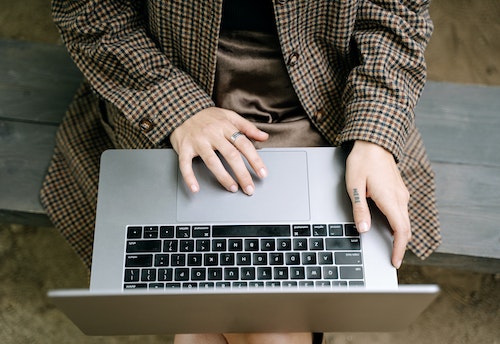 With ProWritingAid, you can avoid linguistic monstrosities (whose authors shall remain nameless) such as the ones I found on Twitter this morning:
"If you're grammar is bad don't even follow me."
"When guys smell like good colon ❤️"
"Sometimes I snap at ppl on Twitter bcuz I'm insecure. It's a self-defense magnesium."
3. Hemingway Editor
Hemingway Editor is a grammar checker online with a difference. Rather than just underlining errors, it highlights them in different colours so that you can see at a glance what needs to be fixed. It also rates the "readability" of your text on a scale of 1-10.
Hemingway Editor is a great tool for keeping your writing concise and easy to read. It will highlight long, complex sentences in yellow and green, and shorter, simpler sentences in blue. This makes it easy to spot which sentences are too complicated and need to be rewritten.
Named after Ernest Hemingway, who was known for his concise, straightforward style, the Hemingway Editor is a great tool for anyone who wants to improve their writing. On the downside, this checker is only available as a desktop app, so you can't use it on your mobile device. Besides, to unlock Hemingway's full power you will have to purchase the premium version, which starts at $19 per month. (Even great writers care about making profit!)
4. LanguageTool
Developed by a team of linguists and language technology experts from the University of Tuebingen in Germany, LanguageTool is another great style checker that is available for free. It can be used as a browser extension, desktop app, or mobile app, which means that it will never leave you alone.
One of the best things about LanguageTool is that it supports more than 20 languages, so it is a great option if you need to check grammar in a language other than English. It also has a great "style" checker that can help you improve the clarity and conciseness of your writing.
But what really sets LanguageTool apart from other checkers is that it's a clever tool. For example, if you write that an important meeting will be held on Thursday, 26 August 2022, it will tell you that August 26 is actually a Friday (which, by the way, is not a very good day for an important meeting!)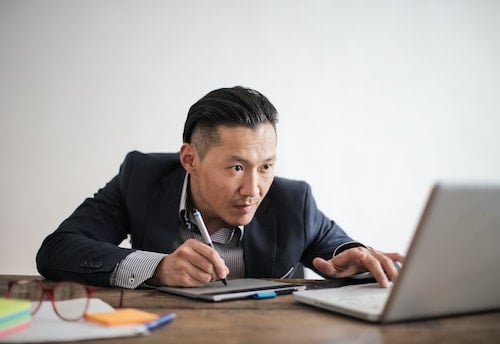 As with the grammar checkers we've mentioned above, LanguageTool has a premium version –perhaps the cheapest among its competitors — which starts at $40 per year.
A thorough style and grammar checker online is a great way to help improve your writing, but –if you're dealing with formal documents, professional emails or even an important personal letter –they should never be used as a replacement for human judgment. While a good checker can catch most of the mistakes in your text, it can't always identify all of them, especially when it comes to style and register. That's why it's important to have someone who can help you proofread your text before you hit the "send" button.
If you want to get extra help with your professional, academic, or personal writings, you've come to the right place. At Language Trainers, we work with experienced teachers of more than one hundred languages that will be delighted to help you boost your writing skills and, of course, make sure that your written content is impeccable before you send it. Just send us a quick inquiry and we will back to you in no time.