Language: Level: Currency: Age:
LOOKING FOR A DIFFERENT LEVEL?
We can arrange a course tailored to your needs!
Or subscribe to our newsletter and we'll let you know as soon as we add more courses
Important Course Facts.
Japanese courses for every level
Fun & entertaining lessons
Certified & experienced teachers
Large & small groups
Make new friends for life
A great multicultural experience
Why Learn Japanese Today?
The Japanese society is characterized by its innovations: the CD player, camera phones, and android robots were all invented in Japan. So, if you are into cutting-edge technology, you will find that Japanese is an asset to better understand these devices. Japanese is also a gateway to pop culture: knowledge of the language will enable you to enjoy manga, anime, and video games on a whole new level. Plus, being proficient in Japanese can give your career a boost. Not many English speakers are capable of speaking Japanese, so you will have an advantage over monolingual candidates if you ever apply for a job at a Japanese-speaking company.
Our clients are saying
"I love the Japanese course so far. I'm learning so much and very happy to have a teacher like this, she challenges us and will provide help when struggling with something."
Lily Ly
Japanese course in Edinburgh, UK
"The Japanese teacher is very enthusiastic, punctual, and knowledgeable. I like that he gives us tips on things that aren't in the book but are still relevant."
Anna Kyriacou
Japanese course in Hemel Hempstead, UK
"I had an amazing experience with the Japenese course. My teacher and my classmates were really great."
Estefany Alvarez
Japanese course in Araure, Venezuela
Benefits of an Open Group Japanese Course with Language Trainers Connect
Start learning Japanese with us at Language Trainers Connect and discover a new way to acquire the language. All our courses are designed for learners of the same level, so you will get to meet people of different ages, backgrounds, cultures, and beliefs while you improve your Japanese at the same rate!

Meet motivated Japanese learners from different parts in the world and learn Japanese through real-life communication! This means you will not only acquire grammar and vocabulary, but also how to communicate with others using greetings, requests, apologizing functions, and more!

All our instructors are certified native speakers of Japanese, so they have years of teaching experience and plenty of resources to adapt to every class, like games, songs, and role-play exercises that will render your lessons interactive and fun.

After 5 weeks of study, your course will end and you will receive a certificate that shows your new level of proficiency in Japanese. You can show this certificate to your employer, partners, family, or even your next teacher if you plan to keep studying Japanese. Send us a quick inquiry to find out more!
Course Requirements
Take part in a Language Trainers Connect Open Group Japanese Course with just a few things: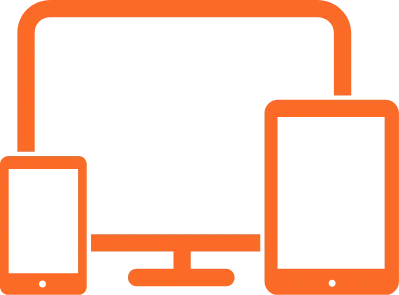 An electronic device (tablet, computer, smartphone).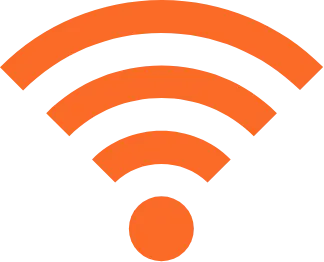 A stable Internet connection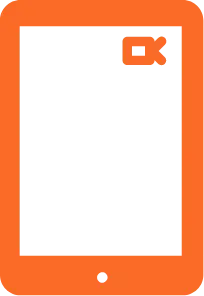 Zoom: download and use for free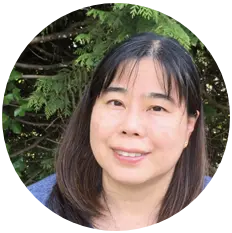 Naho
Naho has been teaching Japanese to language students of all levels for almost 20 years.Sheis excited to bring her knowledge and experience to Language Trainers Connect.Born in Fukuoka, Japan, Naho moved to Ottawa, Canada, in 2000, after earning her bachelor's degree. She obtained a Japanese language teaching certification, thengraduated with a master's in Linguistics and Applied Language Studies.Since 2002, Naho has been teaching courses at universities throughout Canada and Japan. As a result, sheexcels at teaching groups of all sizesandhas taught Beginner, Intermediate, Advanced, and multi-level courses. Also,Naho's expert knowledge has enabled her to teach specific-purpose classes. For example, her "Reading & Writing Japanese" and "Applied Translation Theory" courses, which she taught at the University of Toronto.Her academic experience makes her a specialist at managing the needs of both the group and individual students.She designs lessons that keep to the syllabus,while encouraging student engagement, withresources that range from textbook exercises to online, interactive tools.Like all great teachers, Naho has continued to study languages throughout her career. She speaks English to an advanced level and a little French, as well. She has a keen interest in gardening, walking, and reading,andshe loves to discuss these topics with her students, teaching them the appropriate Japanese vocabulary in real time. Similarly, she encourageslearners to share their own interests with the class.So,you can expect to dedicate some of your online lessontime toconversing(in Japanese) on topics that you are passionate about, while getting to know your international classmates better
Discover More About Our Japanese Courses
Private Courses
Do you need to learn Japanese in a short time for personal reasons? Are you sitting for an important exam soon and need personalized help? Would you like to study the language using a tailor-made curriculum that includes your favorite manga, anime, and J-pop? Reach out to us at Language Trainers and make it happen. We offer 100% private courses completely adapted to your preferences and needs. You can decide if you want to study alone or in small groups!