Beginners Swahili Course Outline
Whether you are completely new to Swahili or know only a few words and phrases, this Beginners Swahili Open Group Course is the ideal way to learn the language quickly and effectively. Learn under the direction of a native speaker who will teach you everything you need to know to begin conversing in Swahili. With this solid foundation, you will be able to acquire more advanced knowledge of the language and culture by completing online exercises and engaging in virtual discussions. And you won't be alone! Study alongside other beginners to the Swahili language from all over the world. Discover, develop, and use your new Swahili skills together to help each other progress, and have fun while you do!
Lesson 1
You will learn greetings; how to introduce yourself and another person; to ask somebody where they are from/to say where you are from; names of countries; to ask and respond to the question "how are you?"
Lesson 2
You will learn the alphabet; to spell your name; to conjugate the verbs kuwa (to be), kuja (to come),and kuitwa (to be called); how to use question words: who, how, where; to say your profession
Lesson 3
You will learn to ask somebody what they do for a living; to conjugate the verbs kufanyakazi (to work), kuwana (to have), and kuishi (to live); to talk about your family and relationships; to form negative sentences
Lesson 4
You will learn numbers (0-100); how to ask somebody's age & how to say your age; to conjugate the verbs kufanya (to do), kuishi (to live); prepositions: kama (as), katika (at); masculine and feminine of nouns
Lesson 5
You will learn the possessive adjectives; how to form more negative sentences; how to say different languages; to conjugate the verb kuongea (to speak); to give information about somebody
Lesson 6
You will learn cities in East Afrika-Tanzania; common adjectives; to talk about objects in your house; to ask how much something costs; the definite articles
Lesson 7
You will learn big numbers; more masculine and feminine nouns; how to offer something to somebody; more everyday objects and how to talk about them; colors and materials; the indefinite articles
Lesson 8
You will learn how to order something online; to ask/answer questions on the telephone; to talk about things in your office; the plural form of nouns; to use nouns, prepositions, and articles in the nominative and accusative case
Lesson 9
You will learn to tell the time; how to talk about problems; how to shop at the market; how to book a taxi, a table at a restaurant, and a room in a hotel
Lesson 10
You will learn to talk about hobbies; how to conjugate the verbs kuweza (to be able) and kwenda (to go);to give and receive compliments; how to order food at a restaurant
* You do not need to buy a textbook to complete your course. Your teacher will share their materials (excerpts from textbooks, audio files, videos, etc.) with you during the classes using screenshare. Your teacher may also recommend other textbooks and grammar books to help supplement or continue your studies, but Language Trainers bears no responsibility for your decision to make such a purchase.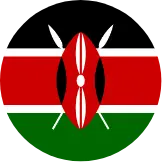 Our Swahili Teachers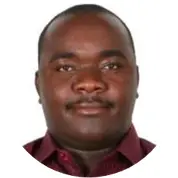 Mustafa
Mustafa is a Swahili teacher who represents the core values of Language Trainers Connect. It is his primary purpose in life to use his talents, optimism, and enthusiasm on a global scale to bring people of all communities together: to exchange their cultural knowledge and improve their skills and social awareness. Mustafa earned his Bachelor's degree in Education and Linguistics (Swahili and English) in his home country of Tanzania before acquiring further degrees and diplomas in Zimbabwe and the UK. He has taught to all ages and levels, including other teachers, in private classes and schools throughout Tanzania, the UK, and the USA, as well as online. In fact, he has been teaching virtually since 2007, so is extremely experienced leading groups remotely and using digital tools and materials to aid learning and engage his students. Along with 16 years of Swahili teaching experience, Mustafa brings to his classes his incredible passion for social and cultural understanding. He taught underperforming children and provided psychosocial support to young people affected by HIV and AIDS in Tanzania. Until 2012, he counseled, mentored, and helped orphans and vulnerable children and teenagers in Zimbabwe. And he worked as a youth educator in London, leading counseling and mentoring projects. Besides all his experience, Mustafa has completed social-good courses promoting humanitarian movements, world peace, and action against climate change. So, he brings to his classes an unparalleled knowledge of not only his own Tanzanian culture and the culture of the other countries in which he has studied and worked, but also an understanding of how our languages, traditions, and actions impact and are received by others around the world. So, students enrolling in this course can expect the group conversations not only to center upon their own interests and the key aspects of the Swahili language, but also important universal subjects which affect us all. With such an impressive résumé, it is hard to imagine Mustafa having any free time. He manages it somehow, though, and fills it with his favorite hobbies: watching movies and documentaries, reading, and exercising. So, if you enjoy any of these pastimes, as well, or want to share your own passions in class discussion, Mustafa will be all too pleased to teach you the Swahili you need to converse about them with your classmates.
Please note that Language Trainers has many highly qualified and experienced native language trainers who teach courses for us. Your specific teacher may be one of those profiled here on this page or may be a different, similarly qualified teacher.