Beginners Korean Course Outline
For those looking to study Korean while meeting and learning alongside other Complete Beginners students, this course is the perfect choice. Acquire common phrases, essential words, and need-to-know grammar to start speaking politely and confidently in Korean. Further, you will discover the unique Korean culture from your native teacher, and learn how it influences the language. In each lesson, you and your classmates will be given as much time as possible to speak in Korean and communicate with one another by completing exercises. By the end of the course, you will be able to greet others, introduce yourself, ask and answer personal questions, and much more.
Lesson 1
You will learn to introduce yourself; greeting etiquette and rules for addressing others; how to say thank you and sorry; how/why to omit the subject in a sentence when the subject is obvious; the numbers 1-10
Lesson 2
You will learn the names of countries; how to say where you are from; sentence order; 10/40 Korean characters; the words for yes and no; how to add emphasis; the numbers 20-100
Lesson 3
You will learn to ask/answer questions about age and identity; Korean vs. international ages; numbers 1-10 in Sino-Korean; more Korean characters; to say goodbye; to ask how are you ,have you eaten, and where are you going?
Lesson 4
You will learn how to ask the price of something; how to count Korean money; the numbers 100, 1,000, 10,000 in Sino-Korean; about the Korean currency; useful questions/answers for shopping; more Korean characters
Lesson 5
You will learn the days of the week and how to talk about yesterday, today, and tomorrow; to ask and talk about dates and times; more Korean characters
Lesson 6
You will learn more about dates, including how to talk about birthdays and festive holidays; more about time periods, including days, weeks, and months; all the Hangul characters again as part of a full review
Lesson 7
You will learn the names of places in town; how to ask for directions and respond to questions; how to say excuse me when passing people in public places
Lesson 8
You will learn useful vocabulary and expressions to use at a restaurant; about Korea's food-sharing culture; how to describe the taste of something
Lesson 9
You will learn to express how you feel; grammar rules for using adjectives and verbs; useful adjectives, like sleepy, hungry, tired, full, happy, excited, easy, difficult, funny, painful, nervous, busy, embarrassing
Lesson 10
You will learn how to talk about your hobbies and interests, including traveling, eating out, swimming, watching movies in a cinema, etc.; how to use the positive and negative conditional tense
* You do not need to buy a textbook to complete your course. Your teacher will share their materials (excerpts from textbooks, audio files, videos, etc.) with you during the classes using screenshare. Your teacher may also recommend other textbooks and grammar books to help supplement or continue your studies, but Language Trainers bears no responsibility for your decision to make such a purchase.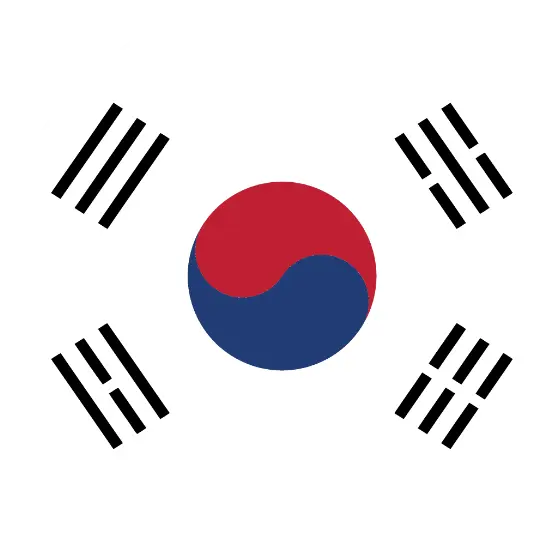 Our Korean Teachers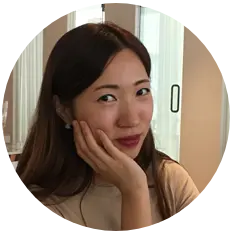 Sesil
Sesil Hong is a native Korean speaker from Seoul, South Korea. Since college, she has studied Korean-as-a-second-language courses to supplement her intuitive knowledge. Thus, Sesil can teach you how natives use the language day-to-day, as well as the most effective ways to learn it.

As someone who has worked on cruise ships for over six years, Sesil has traveled the globe. This has enabled her to meet and teach students from all over. For instance, she has taught learners from Scotland, Hawaii, China, and Cambodia. As well as groups of all ages, including children, teenagers, and adults.

In her spare time, Sesil enjoys attending language exchange groups. These meetings allow her to keep her Korean teaching skills up-to-date, as well as practice her passion for learning new languages: she speaks English to an Advanced level and Beginner's Chinese.

Sesil prides herself on balancing her well-organized lessons with a flexible approach. So, you can expect her to follow the syllabus to help you build a strong foundation of Korean skills. But Sesil will also listen to your group's suggestions about what interests you all. Using this information and her digital talents, she will encourage in-class cultural conversations and prepare interactive materials, so you learn practical skills in a fun and engaging way.
Please note that Language Trainers has many highly qualified and experienced native language trainers who teach courses for us. Your specific teacher may be one of those profiled here on this page or may be a different, similarly qualified teacher.